Since I have never worked in a corporate environment, picking out office-appropriate outfits, has never been my field of interest. Not that it would be difficult, but if asked to recreate looks appropriate for work: I know I will come up with something but that something will definitely reflect the fashionably-forward state of my mind.
Inadvertent that this look today, could work for some offices, I wore this outfit for an impromptu photo-shoot. But when my friend commented on how great this look would be for work, I knew right away that this look was my second of the three office-looks that my follower had requested for. Just a reminder: the first of the three looks was this one.
Now coming back to the outfit: every office has it's own dress code, and this one might ethically make you blend in or just throw you off as a loud dresser. If the bolder colors are a hitch, then tone it down to more neutrals like grey, brown and blue. Go monochromatic with your clothing, and if you wish to stay ahead of the game, wear a stretch belt over your jacket. Not only will this show-off your tiny waist, but will give you that sense of edginess and cool at work, without being too obnoxious. Choose the width of the belt carefully though. Finish off the look with some pumps, dainty accessories and a chic leather tote and you are good to go.
If your work environment allows for bolder colors, then pick a brighter color and pair it with a muted color. For instance: I chose a brighter bottom and paired it with a neutral top: you could do the same or go with a brighter top and neutral bottom, either way works. Again the belt is optional and the necklace can be replaced with a silk scarf. For that edgy vibe, choose printed pumps and a classy bag and voila!!!
Congratulations to Jordan of Lil Miss JB Style, she is the featured blogger of the week.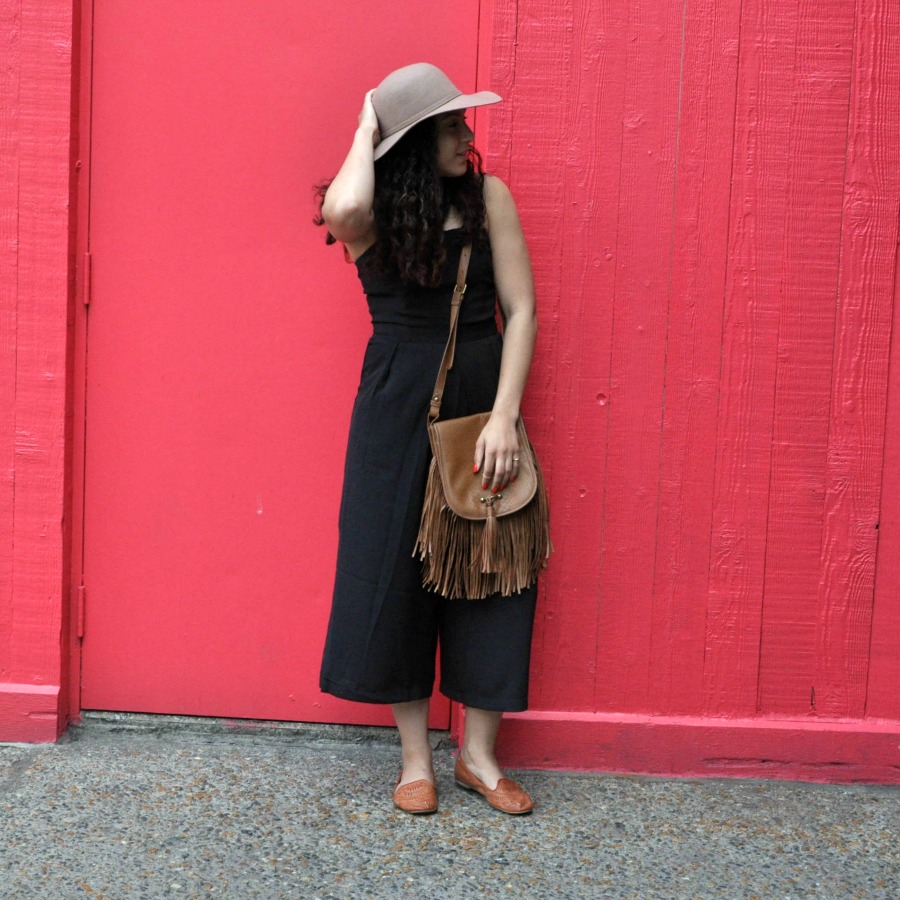 Now it is your turn to show off your best looks.
Have a great day and thanks for stopping by.
XO